15 Feb

Oh No! Crashed Hard Drive

"Hi Folks,

Last Wednesday morning I rebooted my HP laptop,  Instead of rebooting normally I got the dreaded black screen with the words "operating system not found".

Before panic set in, I restarted it a couple of more times.  Then I first called Microsoft where I ended up in India.  They had me repeat everything I had done before telling me to call HP.  Boo Microsoft customer service!

The second call to HP was ridiculous.  I don't know what country the customer service rep was in, but she spoke poor English, was rude, and had no helpful advice to offer.  In fact she told me to try reinstalling Windows from the manufacturers disk, which would of course wipe out all the other programs installed since the purchase of the laptop…  Chuck Trautman"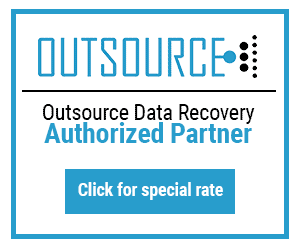 We see this far to often, but what's worse is the answer to the next question. Do you have a backup? "Uh, no…"
Well we still have you covered, but make sure to check out our section on backup solutions at StepUpBackup before this happens again.
In the meantime, we have a solution to get your data back. We partner with Outsource Hard Drive Data Recovery
Together we can assess the status of your drive or drive array and determine what it will take to get your system back online. Often times a simple repair is all that is required. Although there are times when a full recovery from the drive platter is required, which is much more complex and takes more time. Ultimately, the end result is the same, you get your valuable data back.
CALL US TODAY AT (208) 855-9100 FOR SERVICE.